How our story begins
Our story begins with AAFES (Army & Air Force Exchange Service) in Germany.

The journey of Decomil Decoration Store started in 2003 when Mr Kenan Bindal, the founder of the company, went to Germany/Frankfurt to study Master's Degree in Goethe-Institut.

In Germany, Mr Bindal first started to supply military items, which were difficult to find, within the body of AAFES that is essential for American soldiers to carry out their duties with ease.
Upon the proposal of the senior American official he met in Germany, he decided to move to the Iraq with the 1st ID Infinity Battalion in 2004.

In the following period, within AAFES locations in Mosul, Baghdad, Kirkuk, Qayyarah, and Balad, He continued to provide necessary items to military units and American soldiers.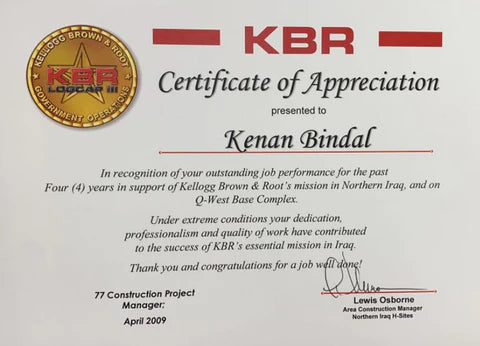 In the same period, he also carried out construction and logistics activities in different cities of Iraq to ensure the safety and comfort of the American Heros.
Our contributing projects
These are some of the projects carried out and established in the coordination of Mr Bindal and his company, whose purpose is to help local people living in Iraq and providing the security of American soldiers serving in these regions.
Renovation of the Bagdad/Iraq airport tower and construction of a new runway.
Construction of a Kirkuk/Iraq Security T-Wall project to increase the security of the American camps and protect them from possible rocket attacks.
Construction of a new hospital in Iraq for people living in the region to receive adequate medical support.

After all this constructive hard work and coordination, Mr Bindal has built close and sincere friendships with American Society and Soldiers. He continued to serve as a civilian volunteer within the scope of military activities in Iraq and different country regions (Tikrit, Kerkuk, Baghdad, etc.) until 2011.
A dream came true
Following three years of services, the dream of Decomil Decoration Store became a reality in 2014.
It would be better to consider Decomil Decoration Store's name as an expression that refers to the official unification of activities carried out since 2003 under one roof.
Since 2014, we have started to supply military decoration items (challenge and custom coins, flag display cases, coin holders, etc.) under the name of Decomil Decoration Store.
Expending Decomil product range
In line with the demands received from our sales points located in different military bases (McLean AFB, NJ, USA, West Point, Military Academy, NY, USA, etc.), we have also added Home Goods collections to our product range since 2017.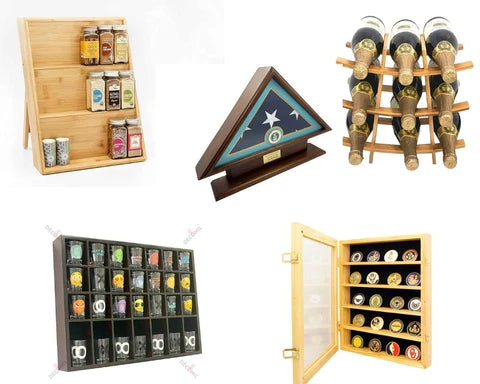 Our company's ultimate goal is to provide the best items and services to our customers at the most reduced costs possible. We take pride in our organization, dedicated to the Armed forces of the united states and its members in the unique items we offer.Supplying the best military items, collections, and products makes us both happy and honored. We are dedicated to product quality, customer satisfaction, and value. Decomil Decoration Store's product range covers Coins, Coins Holder, Display Cases, Flag Display Case, Customize, and favorite home goods.
A message from the President of the United States
It's our honor to share the certificates of Mr. Bindal received from different Armed Forces units of the United States. To see all the certificates and references, please visit our Certificates & References page.